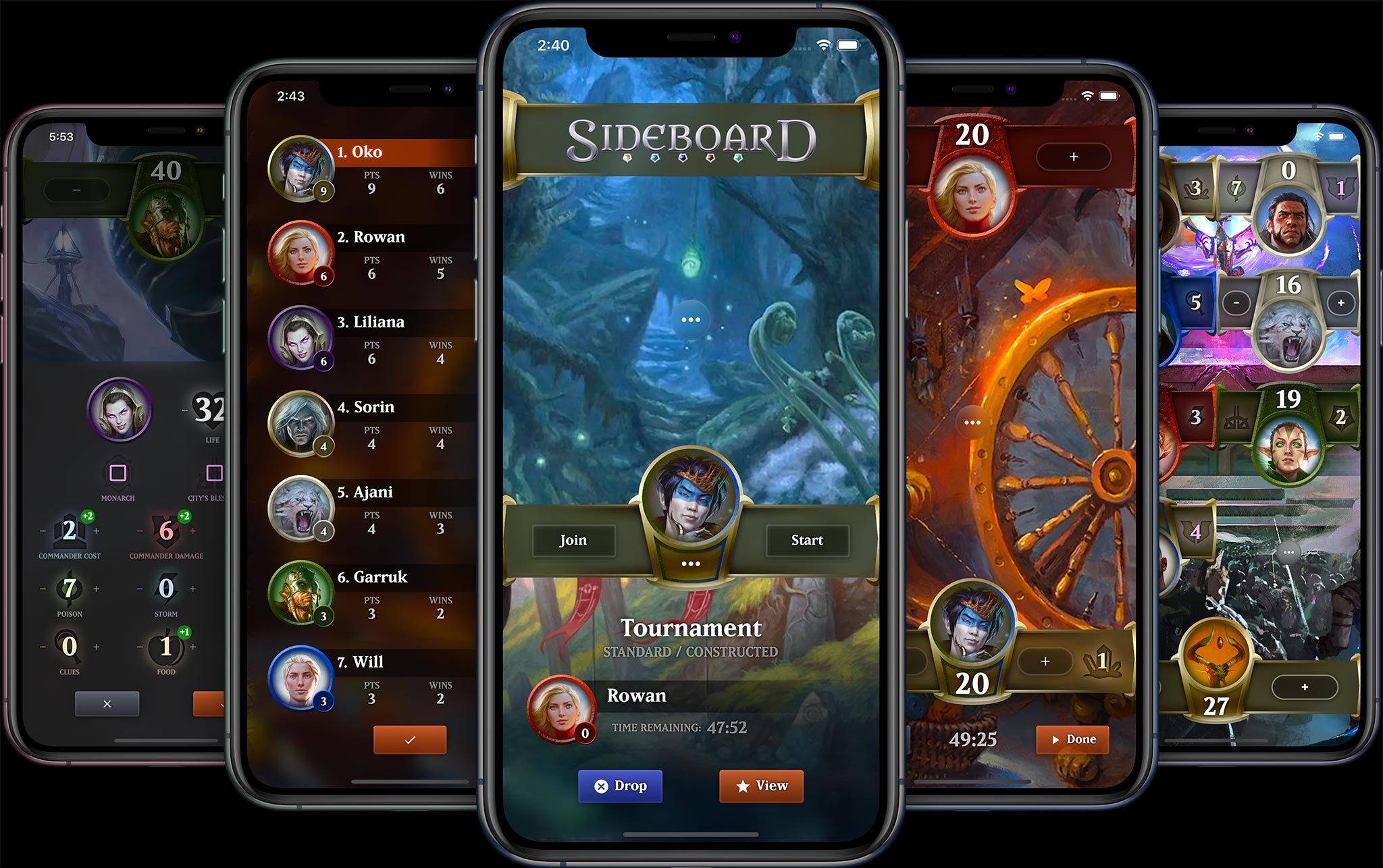 Just add friends
Sideboard gives you all the counters and tools you need to play games and run tournaments of Magic: The Gathering's most popular formats, including:
Standard
Commander
Brawl
Two-Headed Giant
Archenemy
Oathbreaker
Master tournaments
Organize Constructed, Booster Draft, and Sealed Deck tournaments with up to 24 players, get notified when matches are starting, and instantly sync scores and pairings with your friends.
Walk the planes in style
Choose your planeswalker avatar, pick your colors, and play your games against a backdrop of over 70 of Magic: The Gathering's most stunning pieces of artwork.
A multiplayer toolkit
You can sync battlefields together with up to 7 friends using the Sideboard app, seeing instantly when counters change and keeping a shared game history.